SurfaceTracking¶
Demonstrate how to use surface tracking.
How to Use¶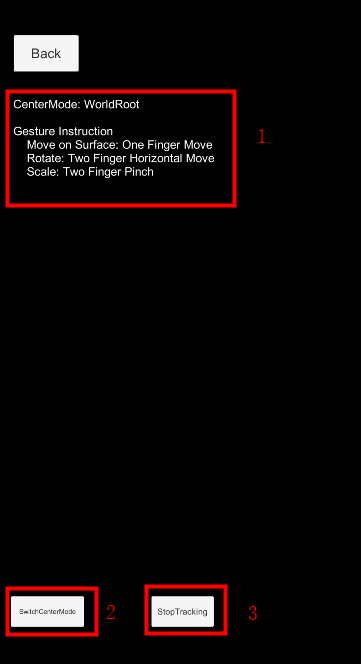 Mark 1: Display system status and operation hint.
Mark 2: Switch world center mode.
Mark 3: Start/Stop tracking.
Move the cube on the surface with on finger. Two finger pinch will scale the cube and two finger horizontal move will rotate the cube.