How to Use Samples¶
Preparation¶
Prepare Unity Environment¶
Read Platform Requirements to learn system and Unity versions EasyAR Sense Unity Plugin support and get Unity packages from the Unity website.
If it is your first time, suggest using LTS Releases from Unity.
Prepare Package¶
Get latest EasyAR Sense Unity Plugin package from download page. Samples are included in the package.
---
Editor Project Configuration¶
---
Run in the Editor¶
If you have AllSamplesLauncher scene, you can open it (double click scene file or use File > Open Scene) and it can launch all samples. Or you can choose to open (double click scene file or use File > Open Scene) a single sample scene to run.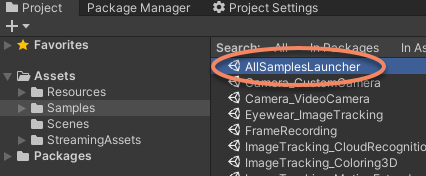 If a camera is connected to the computer, it can run EasyAR Sense Unity Plugin samples from Unity Editor after the above configurations.
Note that not all features can work in the editor. Some of them can only run on Android or iOS devices. There will be popup messages and error logs for those unsupported samples when running in the editor.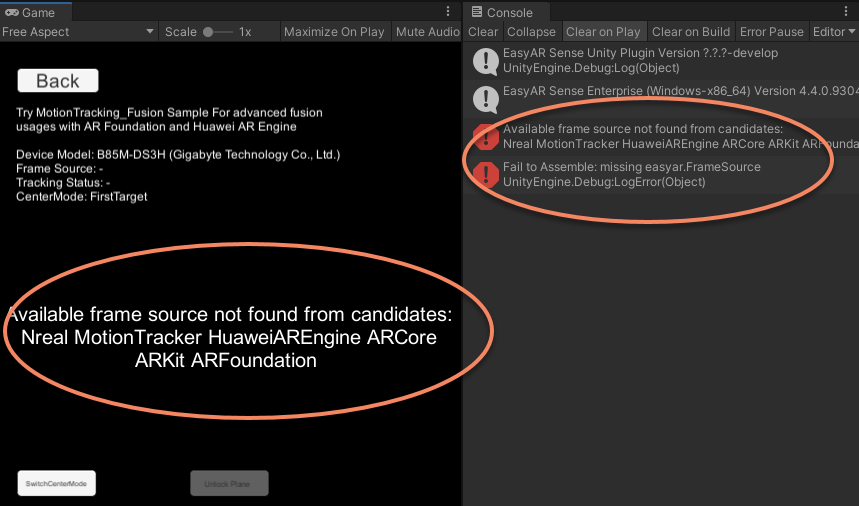 ---
Run on Android or iOS Devices¶
Configure the project according to Android Project Configuration or iOS Project Configuration, switch to target platform and then click on the Build or Build And Run button in Build Settings or use other alternatives will compile the project and install the binaries on the phone. Permissions should be granted on the phone when running.